About TCI Supply
Parts Delivered in Time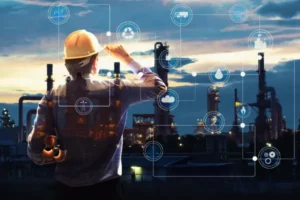 Titanic Controls and Tubing was founded in Drexel Hill, PA. by the McShane Family in 1982.  Originally focused on distributing heat treating and high temperature controls, our first customers were factories in the Food, Metal, and Pharmaceutical Industries.  Over the years, we have grown to be a global leader in temperature, electrical, automation, and flow controllers.  Our customers now include Oil & Gas Refineries, Utilities, Mining, Importers and Exporters, as well as HVAC parts for Commercial and Municipal buildings.  In 2018, we changed our name to TCI Supply to reflect our grander scope in the global supply chain logistics arena.
With millions of industrial part numbers in our catalog, we know that getting the right part into operation can save a plant or a boiler from shutting down.  We specialize in Just in Time inventory delivery, so that when that valve actuator or PLC goes down, we are ready to ship you the replacement.  We have shipping centers across the USA to help us achieve this goal.
Many products in the catalog go obsolete, or become difficult to find.  We have the product knowledge and history to assist your procurement agents with the hardest to find part searches.
Welcome to TCI Supply, your one-stop shop for the Industrial, MRO, and HVAC Control market.
Contact us today for a quick and accurate quote.
Find our Line Card here for Manufacturers in Stock.
Contact TCI Supply Today
For A Quick & Reliable Quote